What To Consider Before Adding Pet Care Services To Your Business | New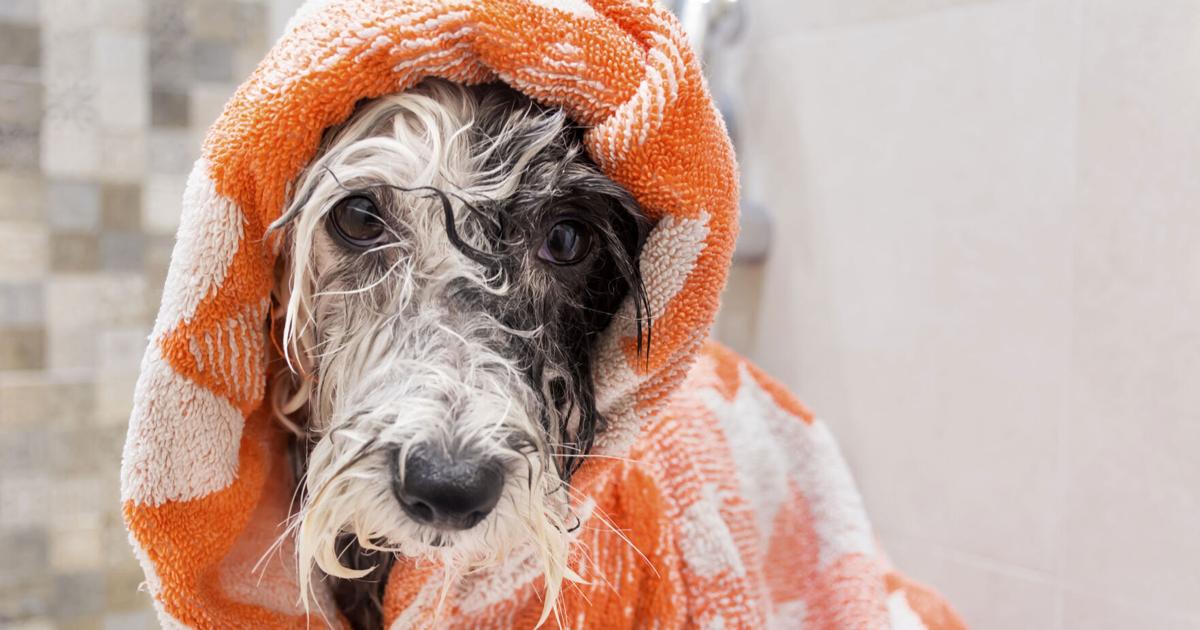 Differentiating your independent pet store or chain from the competition is always a challenge. Worse, a pandemic-fueled surge in online shopping has transformed how and where people shop for pet supplies, leaving many retailers looking for new ways to bring customers back to stores. For a growing number of retailers, adding services such as grooming, daycare, and training is key to increasing traffic and sales.
While non-medical pet services have been negatively impacted by pandemic-related shutdowns, industry data indicates the market is rebounding. According to market research firm Packaged Facts, sales of non-medical pet services rebounded to near pre-pandemic levels, rising 20% ​​to $10.12 billion in 2021. The market will continue to recover in 2022, according to Packaged Facts, which forecasts an 18% increase. rebound, bringing sales to $12 billion.
Adding services can be a smart way to diversify a pet business, add revenue streams, and become a trusted one-stop-shop for pet owners.
"When customers come in for grooming, we can very easily retail them, and if they come in retail, we can very easily sell grooming to them," said Nancy Guinn, co-owner of Krazy doga Virginia-based chain that added grooming in 2014 and opened an on-site daycare about 18 months ago.
The trick is finding the right services for your business and your space.
"Of all the services we deal with, which are primarily grooming, daycare, pet sitting and accommodation, daycare is probably the most expensive, in terms of payroll," said Robin Bennett, co-owner of The dog gurusa business consulting and training service for the pet care industry.
Bennett urges clients not to focus on overall profit and loss, but to break it down by revenue stream so they can see exactly which departments are making or losing money.
"If you don't break down those revenue streams by service to see what your profit really is, it can really hurt your business," she said. "The most important thing for retailers is to ensure that any revenue streams they add are profitable."
Woof Gang Bakery & Grooming started as a small pet food shop in Florida. About 15 years ago, owner Paul Allen realized that adding services could provide a competitive edge.
"We added grooming after reaching about 10 stores," Allen said.
Today, Woof Gang has approximately 200 locations across the United States.
"Now only 10% of our stores cook on-site, but 100% of our stores groom dogs," he said. "We groom about 1.2 million dogs a year, so grooming is a huge part of our business – it will be about $70 million in revenue this year."
Before getting fully into the daycare business, Dog Krazy had done a few occasional pet sitters which generated early buzz for the company.
"We actually won the best dog daycare in our area before we even had daycare, so we knew our customers wanted it," Guinn said. " We were lucky. Our daycare manager has been a trainer for 15 years and she does a fantastic job. Honestly, with daycares, it's all about having the space and the right people to run them.
Sarah Stewart, owner and manager of Lexington, Ky. Southern Barkerconsidered what services to add while looking for a second location.
"We were debating between grooming and daycare, depending on what we found."
After acquiring a building that previously housed several businesses, including a hair salon, she ended up adding both.
"It's over 9,000 square feet, so we have room for a larger retail area, daycare and grooming, even a playground and an indoor dog pool."
Each type of service brings new challenges. Stewart and Guinn quickly realized that hiring competent and reliable groomers was difficult because grooming is hard work.
"I took a Paragon [School of Pet Grooming] grooming technique class before we opened our salon because I didn't know anything about grooming," Stewart said. "I wanted to understand the basics, so if we needed a nail trim, I could do it. Or if we needed another bather, I'm here.
Another challenge? Switching from reseller mode to service provider mode.
"It's very complicated, coming from the retail business, having to manage all the planning and vaccination records," said Stewart, who chose to use Gingr software, designed specifically for pet care businesses. company. "[Gingr reps are] always there to answer my questions, and there's an app customers can download to their phone to book online. They can also add all their vaccination records. But it's still a learning curve, because I'm used to simple [point of sale] Point of sale systems.
There are other options. Good friend is a platform recently launched by the Kinship division of Mars Petcare that functions as an all-in-one directory, scheduling service and promotional tool, similar to OpenTable or Airbnb. The platform is already in Philadelphia and Denver, will soon enter markets in Austin, Texas, San Antonio, San Francisco, New York and Washington, DC, and is expected to expand to the rest of the United States by next year, said general manager Amy. Nichols, who also founded Dogtopia in 2002.
"It's a similar experience in that what you're seeing is real-time inventory, meaning those appointments are available," Nichols said. "Groomers didn't come into the business to answer the phone all day or pay someone else a lot of money to do it on their behalf. Switching to an online platform can alleviate these hassles and save a lot of time. »
GoodFriend's directory already includes over 50,000 pet care businesses. Registering an account is free for a business, but there is a verification process.
"Once they're verified, they can add services, prices, and list their available appointments. There's no cost to do any of this, but there are fees associated with booking the transaction," Nichols explained, saying GoodFriend's merchant service fees are comparable to most point-of-sale systems. sale and that consumers must pay a 5% service charge. Once pet owners upload recordings or information about their pet, they can share it with any provider on the platform.
For retailers adding daycare, training, boarding, or pet sitting, Bennett advises following The Dog Guru's Knowing Dogs program.
"It's a staff training program that teaches canine body language," she said.
The health and safety of the dogs in their care is essential to Guinn and Stewart. Both reported that their businesses have a higher staff-to-dog ratio than other daycares in their area.
Dog welfare is also important to Allen, which is why Woof Gang is expanding its services to include vaccinations and wellness checks.
"We currently have two stores that offer wellness clinics," said Allen, who hopes to have wellness services in most stores by early 2023. "I don't want to launch it so much. I have no doubt that this could be as important as grooming, if not more, once we roll it out system-wide.
Adding services is a logical way to attract new customers.
"People like being able to do everything in one place," Stewart said.
New services mean new responsibilities, so be prepared.
"If you're going to add services, you have to know that yes, it's going to make money for you, but it's going to add a lot of stress to your life," Guinn said. "At first, at least."